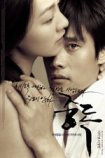 Addicted
Rating: 6/10
Year: 2002
Genre: Drama
Director: Park Young-Hoon
Cast: Lee Byung-Heon, Lee Mi-Yeon, Lee Eol, Park Seon-Young
Addicted was very much anticipated by many audiences as it features Lee Byung-Heon and Lee Mi Yeon, two ultra-popular actors in Korea who are in the heyday of their careers.
The story centers on Dae-Jin (Lee Byung-Heon), a car racer who lives with his brother Ho-Jin (Lee Eol) and Ho-Jin's wife Eun-Soo (Lee Mi-Yeon). One day, both of the brothers have had serious car accidents in different places and have gone into a coma. One year later, Dae-Jin wakes up, but he claims himself as Ho-Jin. He even falls in love with Eun-Soo in place of his brother, and the rest of the movie is all about their incestuous relationship... At first glance, the plotline reminded me of a Japanese comedy called Secret, which also touches upon the subject of the possessed and incest. But unlike that film, Addicted is not a comedy. The mood of the movie is rather dark and morose. The soundtrack is also somber enough to keep you engaged in this sadistic love story.
You didn't read the last sentence of the above paragraph wrong, I did write "sadistic". In fact, "Sadistic love" seems to be a popular theme for Korean cinema in 2002. In the beginning of the year, there was Kim Gi-Duk's Bad Guy, then in March, Sympathy for Mr. Vengeance, later in the year, Phone, Three and Oasis came out one by one. What is interesting is that in all of these movies, the protagonists always use a very alternative and peculiar way to express their love. If you have seen this film, you'll probably agree with me that the love relationship between Dae-Jin and Eun-Soo is more than incestuous, it is not inappropriate if you want to call it sick. Since I don't know too much about the Korean culture, I darenot say this kind of distorted love relationship has any social implication, but I tend to believe that the forbidden love affairs may actually be a metaphor of how South Koreans view North Korea, or to be a bit more specific, it is probably a subconscious reflection of their ambivalent feeling toward North Korea.
In terms of the narrative structure, to my surprise, the filmmakers did not employ any innovative techniques at all, a linear narrative approach is presented. Everything is brought out plain and slow, that audiences may find some scenes boring. But when the story progresses, you'll soon realize that the simple narrative device is actually quite suitable for this story. It helps to build up the tension for the ending which will give you a moderate surprise.
Lee Byung-Heon and Lee Mi-Yeon are both first class actors, and they are also good partners, as they have costarred in Harmonium in My Memory before. What is conicidental is that Lee Byung-Heon also falls in love with Lee Mi-Yeon in a similar way in that movie. This time, I would say Lee Byung-Heon is more eye-catching than Lee Mi-Yeon since his role is way more complicated and profound.
As a highly anticipated flick, Addicted is more conventional than I expected. Although there is a twist at the end, overall speaking, the plot is not too rich or entertaining. Nevertheless, the performance of the cast is just brilliant, fans of Lee Byung-Heon and Lee Mi-Yeon will not be disappointed for sure.
Cool guy(s) - Lee Byung-Heon
Reviewed by: Kantorates