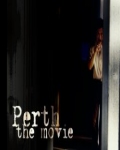 Perth
Rating: 7/10
Year: 2004
Genre: Drama
Director: Djinn
Cast: Lim Kay Tong, A Panneeirchelvam, Liu Qiulian, Ivy Cheng, Sunny Pang
Perth is Singaporean director Djinn's second feature film. Similar to his first short By the Dawn's Early Rise, the protagonist is a middle-aged man who seems to be seriously detached from the society he belongs to, but this time, the setting is moved from the US to the director's hometown, Singapore.
The story of Perth revolves around a middled-aged taxi driver called Harry (Lim Kay Tong). Harry's life is in a big crisis. Right in the beginning, he has already lost his job as a security guard. Later, through a series of flashbacks (or fragmented moments, as there is no exact temporal information being revealed), we also discover that he is maintaining a very poor relationship with his wife and his son. Living in despair in Singapore, he decides to emigrate to his dreamland, Perth, to start a new life... Knowing that Djinn is a big fan of American socio-realist cinema in the 70s, it is not a surprise to realize that some scenes in the story does show some influences from movies like Martin Scorsese's Taxi Driver. For instance, the moment when Harry is talking to the mirror is just like what Robert De Niro does in that movie.
This movie reminds me of By the Dawn's Early Rise not only because of the depiction of an angry old man, but also the narrative approach. Just like the garrulous old man who is dissatisfied with almost everything around him in By, Harry in this movie is more or less the same. Although he doesn't speak a lot, we can still hear his monologues in voiceover over and over again. "Talking head" also plays an important part in the narrative. There are quite some long dialogues between Harry and his friend Selvam (A Panneeirchelvam) addressing their concerns and frustrations in life. Some of the scenes are quite long and dry. However, Djinn takes a big leap this time as, unlike By (sorry but I have to admit that I am not a fan of that short), he doesn't only rely on the dialogues to convey his message, but rather employs a lot of visually stunning images and scenes to intensify the emotional and inner struggles of his characters.
Compared to the shaky and sometimes blurry DV cameraworks of Return to Pontianak, the cinematography of Perth is definitely splendid. Not only does it succeed in building up a consistent atmosphere for the movie, that is, a dark and desperate city, a so called "stereotyped anti-septic streets of Singapore" as described by Djinn in an interview conducted with Cinespot (although, as someone who has never been to Singapore before, it is hard for me to say whether Djinn's depiction of the city is accurate or not), the aesthetic is also seriously considered. Contrast of dark and light is distinct and camera angles are planned carefully to help shaping the story.
Since I am not really familiar with the entertainment business in Singapore, I have never heard of any of the actors in this movie. Despite knowing that Lim Kay Tong is a much renowned and beloved actor in Singapore, I have quite mixed feeling about this veteran's performance. In terms of the appearance, he is without doubt a good fit for the role as the desperate yet violent Harry, but then I am not sure if it is because of his stage background, his execution of some of the emotional moments are quite blatant, that sometimes they don't seem to fit with the realistic and somber atmosphere of the movie.
Perth is quite successful at rendering the internal struggle of an almost mentally collapsed man. However, in terms of the entire storyline, it just falls short a bit as there are not really any intense dramatic moments, perhaps except the little cliched ending, that are actually captivating. The interaction between Harry and the Vietnamese girl, as well as the conflict between Harry and his two friends, are also less developed than expected. Nevertheless, as the film feature debut of the director, it is still a convincing attempt that shows Djinn's potential as one of the most promising new directors of Singapore.
Reviewed by: Kantorates