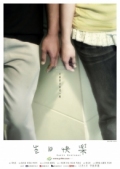 Happy Birthday
Rating: 6/10
Year: 2007
Genre: Drama
Director: Jingle Ma
Cast: Louis Koo, Rene Liu, Richard Ng
Happy Birthday is a visually poetic portrait of a woman's inability to establish a fruitful romantic relationship owing to a lack of a sense of security.
A tragic love story can easily become a tear jearker, yet the director handles the subject with tact and tries hard to move the audience with a simple love story. Xiao Mi, influenced by her mother's sudden leave in her childhood, becomes a vulnerable girl who lacks confidence and is easily freaked out by the idea of loss. She is worried that her good-looking boyfriend will break up with her one day and that's why she refuses to call Xiao Nan her boyfriend. Her personality results in regrets...
Thanks to the Muji-like setting, the love story looks purer and more simple. The white walls, the cream-coloured cushions, the beige teapoy, etc, may linger in your mind when you leave the cinema. The props are also carefully chosen to show the moving time. The soundtrack is more touching than the movie and I love the theme song very much. It has been with me for several nights. By the way, the setting and the characters' names also remind me of another movie, Turn Left Turn Right. Fans of Jimmy, a famous Taiwanese illustrator, may like this film!
The cast's performance is beyond my expectation. Rene Liu's finely nuanced performance is much appreciated. Other supporting actors also act naturally, though it is not convincing for Louis Koo to act a university student when the wrinkles on his forehead can be obviously seen and Tsang Po Yee slightly overacts.
Because of the moving trialer, I expected too much before watching the movie. As a result, I was a bit disappointed owing to several reasons. First, there is an unpredictable twist at the end, but it is not an original one. I heard some people complain that the ending was old-fashioned. Second, I feel little pity for Xiao Mi as it is SHE who proposes being his best friend first and it is also SHE who regrets. If I were her, I won't announce that I wanna change the relationship. Once she does so, she should know that he can have another girlfriend and may even get married. Later, Mi even has sex with Nam while she knows that he has a grilfriend in Hong Kong! After TEN years, is it reasonable for Nam to get married with another woman when she never calls Nam her boyfriend and she allows him to have another girlfriend? Third, the first hour of the movie is a bit boring. Fourth, it is a pity that Rene's voice is dubbed into Cantonese.
Although I personally find the plot mediocre and the ending slightly disappointing, Rene's subtle performance, the Muji-like setting and those memorable and delicate quotes deserve our praise.
Reviewed by: Kenji Chan