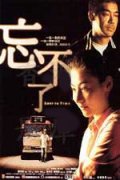 Lost in Time
Rating: 8/10
Year: 2003
Genre: Drama
Director: Derek Yee
Cast: Cecilia Cheung, Lau Ching-wan, Louis Koo, Daichi Harashima
Yasujiro Ozu and Derek Yee, two seemingly unrelated filmmakers, are yet bound together because of the same heritage they share and exhibit in their movies - love.
At first glance, it certainly does not seem appropriate to compare Yee with Ozu, as their background, style, and cinematic approaches are totally different, but their movies do look alike, not in a visual scene, but in the way they depict their characters. As I have said above, it is all about love. By that I do not mean romance, but the director's genuine love and care toward the characters he has created. Similar to Ozu's sympathy, Yee loves his characters, and it shows in the movie. In Lost in Time, Holly (Cecilia Cheung) does not look like the usual lead female in your melodrama. Although her encounters are miserable, Yee does not try to romanticize her role in order to enhance the tear-jerking quality of the movie or make us sympathize with her, he rather reminds us to keep a rational mind by pointing out the illogicality of Holly's behaviors through the lead male Hale (Lau Ching=wan). He understands clearly that the best way to redeem her soul is to guide her to the right path rather than being indulgent, and that's why he assigns Hale as his agent to enlighten her. Perhaps Yee's approach may not result in heavy drama, however, it does convincingly show how he is able to consider the welfare of his characters in a comprehensive and delicate manner, and it is this level of concern that makes his work stand out from other typical melodramas.
Another similarity that Yee shares with Ozu is the simple story setup. There is no surprise or bombastic dialogues at all. Drama rather builts up slowly from banal and routine events like cooking, driving the mini-bus and picking up the kid from school. Through these daily life encounters, the movie spontaenously draws you into the diegesis so that you will gradually laugh and cry with the characters as if they are your friends and family members.
Talking about the theme, just as the Cantonese title "Mong Bat Liu" (literally "hard to forget") hints, what the filmmaker wants to convey is to encourage Hong Kong people to forget the past and embrace the future. One good thing is that unlike the didactic tone in Yee's previous work The Truth About Jane and Sam, the thematic message of this movie is clearly incorporated into the story, that you wouldn't feel awkward or insipid at all when watching the movie.
Actor-wise, Cecilia Cheung as the widow (well, technically she is still considered single, but psychologically, it is not incorrect to regard her as a widow) is perfect. In Fly Me to Polaris and Failan, Cheung already demonstrated to us her enormous talent in doing tragedy, and once again, this time in Lost in Time, her performance is accurate and right on. Lau Ching-wan is as good as usual, his scenes with the little boy Daichi Harashima are few of the most relaxed and entertaining portion of the movie. Louis Koo's cameo is brief, but it is actually his best portrayal since Born Wild, as there is no more pretentious comical expressions on his face.
Lost in Time is definitely one of the best Hong Kong movies of 2003, and it was also good to hear that it did pretty good at the box office. Its success proves to us that a good movie doesn't always need to rely on exotic special effects or an extravagant all star cast, it is all about "love" after all.
Cool guy(s) - Cecilia Cheung, Lau Ching-wan, Daichi Harashima
Reviewed by: Kantorates